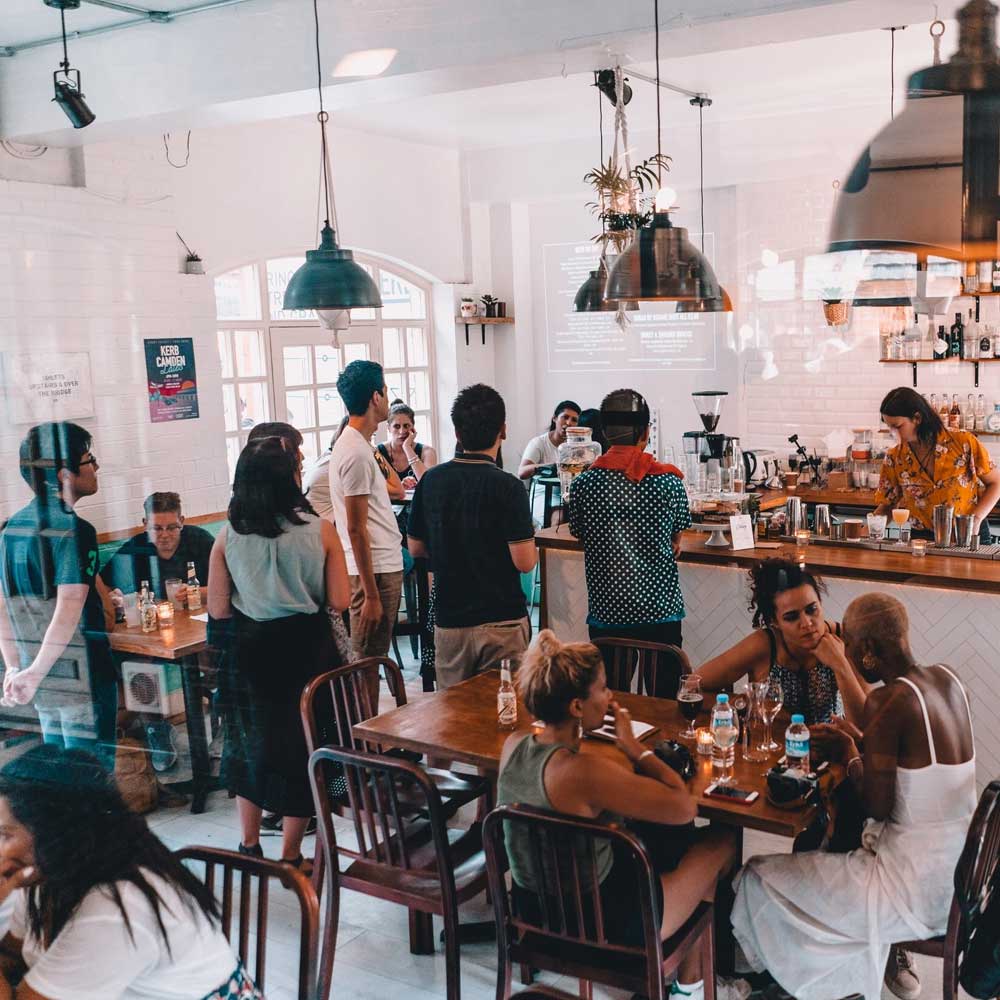 How to attract more customers to your cafe
Do you want to create hype around your coffee but don't know how to do it? Most cafes offer the bare minimum when it comes to coffee, a single blend which they use for milk and black coffee drinkers alike with no alternate brew methods or variety offered. Create a point of difference by upping your coffee offering to appeal to a new clientele of coffee aficionados.
SINGLE ORIGIN COFFEE
Single-origin coffee is coffee from a single producer and often designed to be drunk black as espresso or filter coffee. If you are looking for creating interest around how coffee is produced this is a great place to start. These coffees come in a variety of different processing methods and countries of origins, to create coffee with unique tasting notes more catered to black coffee. Installing a second grinder for single-origin espresso drinkers will make you a more desirable regular coffee spot to a black coffee drinker.

BATCH BREW!
Batch brew is coming into cafes in a big way with the majority of specialty coffee places offering a filter coffee offering, and is converting milk and black coffee drinkers alike. Batch brew served in cafes today is a far cry from the american style diner coffee that people used to associate with filter coffee. New technology in brewers as well as the use of specialty coffee specifically roasted for this kind of brewing has given us a filter coffee that is amazingly drinkable. Batch brew gives a light and clean cup of coffee that allows the drinker to experience different flavor profiles in their coffee and is an easy way to direct people to the coffee's country of origin.
Offering a Second Blend
90% of people buying cups at cafes are drinking their coffee with milk. Most cafes are reluctant to change their blend, and rightly so, the key to success in cafes is their consistency. However if you are looking to change it up a bit and you want to offer your customers a different experience adding a second coffee blend to your menu could be the answer. This means that customers have the option of either getting their regular coffee or can try something new, without changing their regular order.

Cold Brew
Cold Brew, as the name suggests is coffee brewed cold through a process of immersion brewing. It can be made very easily without the need for copious expensive equipment and can be pre brewed and bottled so your baristas don't need to mess around with making it on the spot. It is a great alternative to iced lattes and long blacks and perfect for the summers.
Retail coffee shelf
With the growing popularity of home espresso machines comes more opportunities for cafes to sell their coffee beans to consumers so they can experience the coffee they love getting at your cafe at home. Setting aside a small space in your cafe for a set of retail coffee shelves can give a good return if done right. Your retail coffee offering should look full and enticing so that when people drink and enjoy your coffee they know that they are encouraged to pick up a bag of your beans and enjoy it at home.
Looking for even more ideas on how to drive traffic into your store? follow us on instagram and subscribe to our newsletters to keep up to date.
Are you a Grouch Wholesale Customer?? If so why not join our Grouch with Company Facebook Group where you can chat with like-minded business owners. Send us a direct message to hook it up.