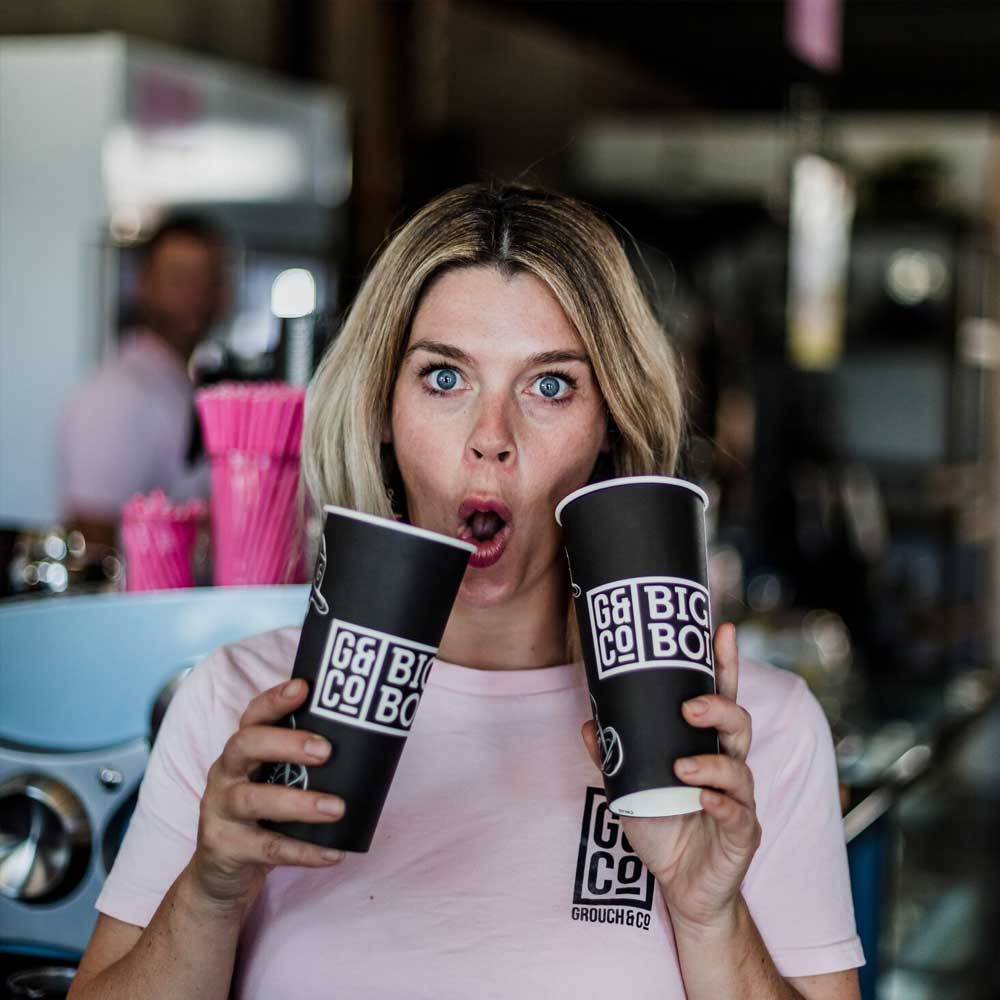 Perth's Largest Coffee has Landed!! Are you game enough to try it?
Ever dreamt of slurpin' down a coffee the size of your head?! Well we have just made your dream a reality!!
Joining our take away coffee line-up is our newest size, a 24 ounce cup which is sure to perk up even the grouchiest of people. The ones who need that little bit more to get themselves through the day.
For years we've been serving our 16 ounce take away, they have been hugely popular and it really surprised us. This is when our minds got thinking, could we go even bigger??
Why not give it a go, we thought. And so began designing our very own 24 ounce cup.
Now we've all seen these HUGE coffees in America or on US tv shows – but as far as Australia, and Perth go – the biggest we've ever been offered is around 20 ounces. These huge sizes are massively popular in America so it was time to see if Perth could handle it or not.
Our massive BIG BOI cups hold a whopping 84mls of espresso and 530ml of milk!! YES, you read that correctly! Let's compare the pair. A regular 12oz coffee holds 21mls of espresso and 330mls of milk.
Come on down and give this huge coffee a go…if you're game!