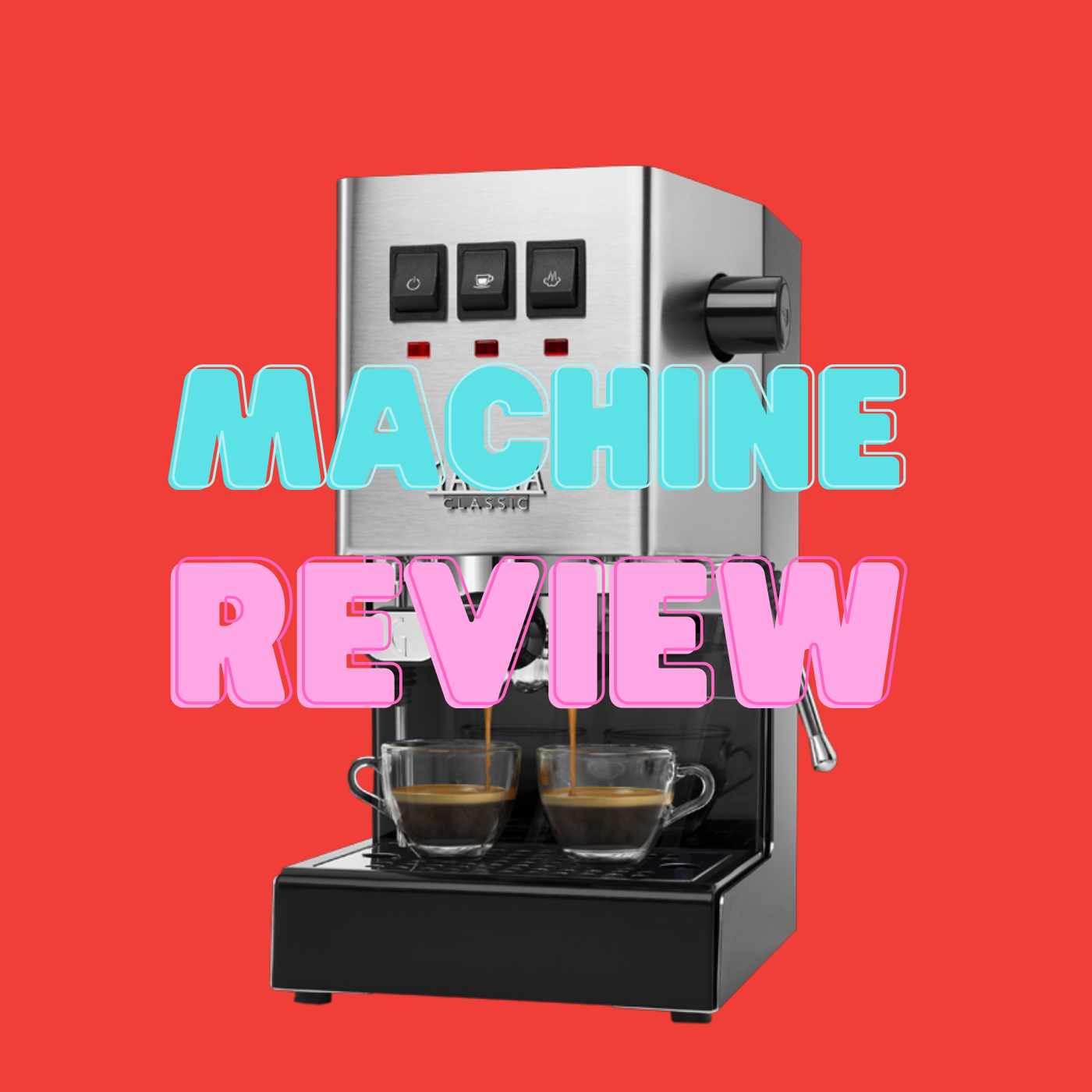 Gaggia Classic Pro- a good first Espresso Machine
So you've decided to bite the bullet and purchase your first Espresso Machine for your home? Amazing! But where to start? Going into a store can be so overwhelming if you aren't sure exactly what you are looking for.
Start off by working out your budget. If your budget is under $1000 take a look at the Gaggia Classic Pro.
Price point $600-$700.
Italian Made- Gaggia have been making Home Espresso Machines since 1952 so they know what they're doing.
The Classic Pro is an upgrade on their previous model- The Gaggia Classic.
Pro's and Cons
Pro
- Has a commercial 58 mm Portafilter which means purchasing accessories is easy and you don't get charged extra due to having a non standard sized machine.
- You get to manually control your extractions which means you learn how to extract correctly following a roasters recipe rather than relying on an automatic machine to do it all for you.
- Has an upgraded steamwand from the Gaggia Classic with a two hole tip and good pressure to make milk texturing easier. Again- you will learn how to texture milk and get the sexy, silky, shiny texture rather than pressing a button on an automatic machine.
- Has several colour options so you can match it to your kitchen décor
- Has a pressurised Basket for pre ground coffee
- Has a handy cup warmer
- Nice and quiet when brewing
Cons
- Comes with a Plastic Tamper which makes it more difficult to get consistent, level pressure every time. I highly recommend upgrading to a more sturdy, heavy tamper to make it easier to get that desired 10-15 kilos of pressure without getting RSI.
- Doesn't come with a Blind Filter for cleaning but as it is commercial sized, it will be easy to pick one up and they are pretty cheap.
- Steamwand doesn't have a ball joint so it isn't easy to manoeuvre, which can make the process a tad messy.
- Is a Single Boiler so you cannot extract coffee and texture milk at the same time. Only really an issue if you are trying to make multiple coffees at a time.
- Does not come with a Grinder so you will either need to buy pre ground coffee or invest in a grinder too.
All in all a tidy little machine, reliable and easy to use. As you grow in confidence and ability you could look at upgrading the equipment.
It would be worth investing in a VST precision basket for a more consistent, even extraction and thanks to the 58mm portafilter, it'll be easy to find one!
Invest in a more solid tamper. You won't regret it and you'll appreciate the consistency. 
Consider investing in a Distribution Tool to help you achieve quality espresso every time.
If you want to level up your home equipment but you aren't sure where to start come into our Concept Store and have a chat with us. We have a range of accessories available and can help you to find the one best fit for you.
Until next next time, peace out and keep sipping delicious brews.